Nationwide Labor & Management
For Exhibits, Events & Environments
Across The Nation, Around The Globe
ON Location Delivers A Positive ROE
ROE is Being On Schedule, On Budget
Personal Attention = Satisfied Clients
Our Team Is Your Team
On Location is Hands-On
Before, During and After
Nationwide Labor & Management
For Exhibits, Events & Environments
Across The Nation, Around The Globe
ON Location Delivers A Positive ROE
ROE is Being On Schedule, On Budget
Personal Attention = Satisfied Clients
Our Team Is Your Team
On Location is Hands-On
Before, During and After
Since 1991, ON Location has been providing labor and management for exhibits, events, and environments – nationwide; with proven business processes and a client focused culture that exceeds industry standards.
Fair and competitive pricing
Dedicated account team and on-site point of contacts
Professional staff and qualified problem solvers
Advanced planning to minimize labor expenses
Prepared execution plan to achieve on-time results
Local and nationwide resources, which include strong union and venue relationships
Ongoing communication from initial planning to dismantle and post-event support
…And anything you can think of that will deliver a positive ROE!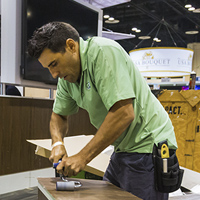 Whether it's a kiosk in one location, a user group meeting, a full retail environment or 10,000 sq. ft. trade show exhibit,  ON Location's high quality labor management services deliver the best total overall value.
Our job is to make your job easier.
NATIONWIDE LABOR & MANAGEMENT FOR EXHIBITS, EVENTS & ENVIRONMENTS